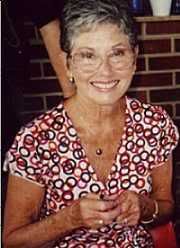 Photo © 2005 - 2008 by Kathryn E. Darden for christianactivities.com
Since all our data was lost in the Great EZBoard Meltdown of 2005, I though I would try to revamp our Ellie discussion.
Prior to her work on "The Andy Griffith Show," Elinor Donahue played Betty Anderson "Princess" on "Father Knows Best."
Elinor Donahue only appeared in the first season of the The Andy Griffith Show and was only in 12 episodes as Ellie Walker, pharmacist, yet she is often listed as the favorite girlfriend of Andy's by Mayberry fans. Why do you think Ellie was such a popular girlfriend for Andy?
Unfortunately, Eleanor Donahue has told fans at Mayberry convention that she was very young and somewhat insecure when she got the role on TAGS, and although she and Sheriff Andy Taylor had great chemistry onscreen, her chemistry with Andy Griffith was awkward behind the scenes.
Elinor Donahue (sometimes spelled Eleanor) is still getting juicy roles today like in
Princess Diaries II
and other movies.