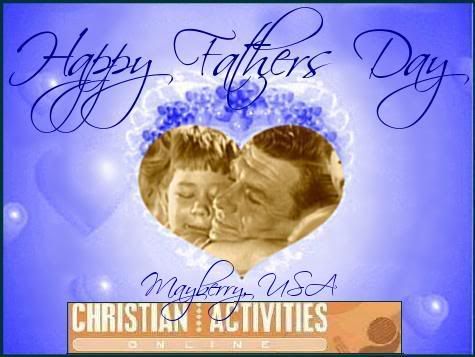 I hope everyone is having a nice Father's Day. I want to thank Bear for the lovely Father's Day art she created for us. Andy and Opie do make a great example and image for Father's Day.
I think several of us are without our fathers, so my personal thoughts are always very nostalgic on Father's Day. Here are a few of my own Father's Day links. Feel free to share your own thoughts or Father's Day greetings!
Father's Day is the time we should tell our father's how much they mean to us, but too often the words go unsaid.
Father's Day Poems - Collection of Poetry for Father's Day